Mailstream Evolution™ Inserting System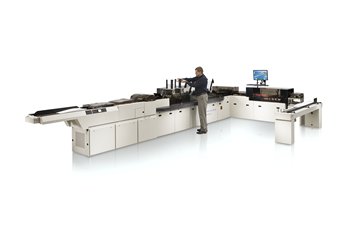 Consistent high performance on a flexible platform.
The Mailstream Evolution™ inserting system delivers high performance when you need it—every single day. The system can run both letters and flats. Its flexible platform can be built to meet your current needs, and then easily expanded as your requirements grow.

The Mailstream Evolution™ inserting system comes with consistent and predictable performance, simplicity of use, integrity and reporting, built right in. Based on the highly reliable Pitney Bowes FPS™ Split Drive Inserting System, which has more than 1,500 installations worldwide, the Mailstream Evolution™ incorporates several upgrades that provide greater flexibility, productivity and integrity. These upgrades include integrated No Changeover capabilities that reduce the time required to change from letters to flats, and seamless integration to output management and automated document factory capabilities for accelerated job changeover, job reconciliation, envelope finishing, and more.

Choose a Mailstream Evolution solutions that meets your business needs:
Choose from our flexible service offerings
Pitney Bowes is known for outstanding commitment to customer satisfaction and for providing exceptional service to leading print and mail operations globally. Our world-class service organization knows what it takes to meet the 24/7 demands of high volume mailers, and our customers count on us to make it happen.
Benefits
Process all your mail on one system
Run #10 letters up to 14,000 mail pieces per hour
Produce 6x9 letters up to 12,000 mail pieces per hour
Finish flats mail up to 9,000 mail pieces per hour
For Product Info & Pricing
Learn More - Download Case Study