Working Here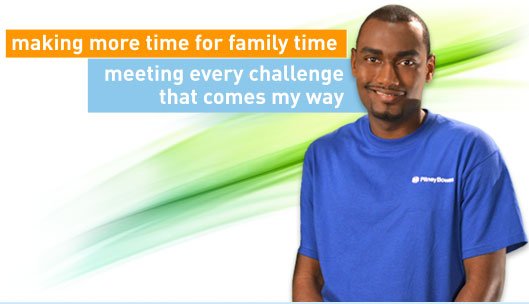 Connect to your passion.
How do you connect? At Pitney Bowes, we believe personal connections are everything—to our employees, to our customers, to our customers' customers. That's why we're focused on leading a revolution in physical and digital communications, helping people and companies deliver customized messages to targeted customers through whichever media they prefer. Together, we're winning new customers, strengthening relationships, and delivering essential communications every day.
Empowering personal connections is at the heart of everything we do. We can bring the same power to connect your career goals to your life dreams. And we're confident you'll find more paths to choose from here at Pitney Bowes. Discover the freedom to bring your brightest ideas and biggest dreams to life. Join us. Pitney Bowes: Every connection is a new opportunity.
About Pitney Bowes:
Pitney Bowes provides technology solutions for small, mid-size and large firms that help them connect with customers to build loyalty and grow revenue. Many of the company's solutions are delivered on open platforms to best organize, analyze and apply both public and proprietary data to two-way customer communications. Pitney Bowes includes direct mail, transactional mail and call center communications in its solution mix along with digital channel messaging for the Web, email and mobile applications.
www.pb.com